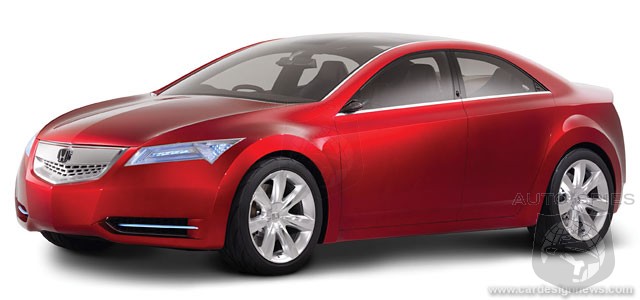 2011 Honda Civic
2011 Honda Civic
The new Honda Civic is here – and yet again it's set to break the mould in the family hatchback sector! These exclusive shots show how the next car will look when it hits the showroom in 2010, and as you can see, the Japanese maker has opted for a shape that is even bolder and more individual than the current model.
With Vauxhall set to launch a stylish new Astra, and the next, sleek Ford Focus due in 2010, competition is fierce – but Honda has pulled out the stops to create a real stunner. As revealed in Issue 1,023, the OSM concept seen at the British Motor Show was more than simply an 'Open Study Model' – as the face of the new Civic is almost identical.
There are hints of VW's IROC concept, which was toned down to become the Scirocco, in the gaping front grille. The new hatchback adds elements carried over from the current Civic, too, most notably the trademark single strip light cluster at the rear. But Honda fans will note that the split rear screen has been dropped to improve visibility. Shallow glass areas, broad shoulders and a nose-down stance give this three-door model a sporty and purposeful look.
The hatchback 'coupé' pictured here will be aimed at younger buyers, who want style and image more than outright practicality. So, as well as big alloys and a contrasting black bodykit, the three-door gets lowered suspension and a dark interior with deeply sculpted seats.
The three-door will be distinct from the five, as Honda adopts an approach similar to the Renault Mégane by pitching the two cars at different buyers. So, the five-door will be more for the family, with a taller roofline offering plenty of space, a bigger boot, plus a softer ride and handling balance.
The engine line-up will be shared between the two styles, though, and our sources have revealed that a 1.5-litre IMA hybrid engine with more than 150bhp and sub-CO2 120g/km emissions will appear.
In fact, the Civic will herald a change in focus for the Japanese maker as it seeks to reduce CO2 emissions. It's currently restructuring manufacturing facilities to cater for large-scale hybrid production.
Over the next five years, Honda plans to power all four-cylinder cars using either petrol hybrids with lithium-ion batteries or i-CTDi diesels. But it is also introducing 'deactivation technology' for its V6, V8 and V10 engines. This means that some
cylinders will not be used in more relaxed driving conditions in an attempt to improve efficiency.
Hot hatch fans will also be well catered for, as a Type R flagship is in the works, powered by a 2.0-litre i-VTEC engine which, given Honda's five-year hybrid plan, could be boosted by an electric motor. This would make it the world's first hybrid hot hatch!